It's Friday night and the feelin's right, because it's that time again...
TIME TO MEET & GREET!
Welcome to the Meet & Greet Blog Hop

!
Join in, meet some fellow bloggers, greet them with comments, and grow your blog with new friends.
* Please note: It may take me a little while to follow back, but I always do. Thanks for your patience, as it is much appreciated. =0)
***Interested in being a Co-Host? Send an email to 2justByou(at)gmail(dot)com with "Co-Host" in the subject line

for consideration!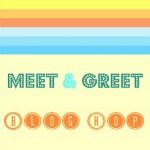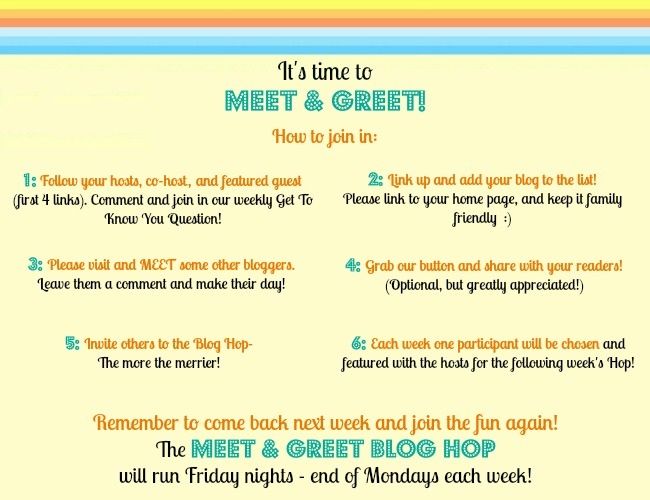 Meet
Everyone

with this week's Get to Know YOU Question!
What is one thing you always wanted as a kid but never got?
I love animals and when I was younger I saw a Toucan in a zoo. I was determined to own one and asked my mom. Obvi

ously, it isn't a house pet! :)
Oh there was SO much that I wanted and never got (aaahhh...we always want so much when we're young, don't we?)...But one thing I really wanted to do was take piano lessons. I never got to do that,

though. :( The closest I got to playing an instrument was the recorder. At least I got to learn how to read music (though I've forgotten now).
When I was a kid, we went Easter dress shopping. I found these little air of shoes with kitten heels and jut fell in luv. My mom wouldn't let me get them. When she changed her mind and we went back to get them...they wer

e gone...wah...
I was a serious Barbie fanatic when I was young and continued to collect them into my teens and the one thing I never got that I al

ways wanted was the big mansions. I had the cards, the clothes and the dolls, but I never got the big old fancy house!
And now it's YOUR turn.
What is one thing you always wanted as a kid but never got?
New this week...If you would like to sign up for email reminders for the Meet & Greet Blog Hop, please sign up below. Your email address and info will not

be used for any other purpose.
Now link up and HAVE FUN!