IT'S THE BIG 2-0 FOR MEET & GREET!!!
Have a Hoppy Easter, everyone!
Welcome to Meet & Greet for our 20th week of blog hoppin' fun.
Join in, meet some fellow bloggers, greet them with comments, and grow your blog with new friends.
* Please note: It might take me just a little while to get to all follow-backs, but I'll get to them, I promise. Thanks for your understanding and patience.
*** I am also on BLOGLOVIN too, if you'd like to follow me there!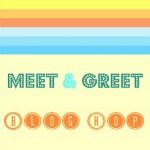 Interested in being a Co-Host?
Send an email to 2justByou(at)gmail(dot)com with "Co-Host" in the subject line for consideration and include your blog link.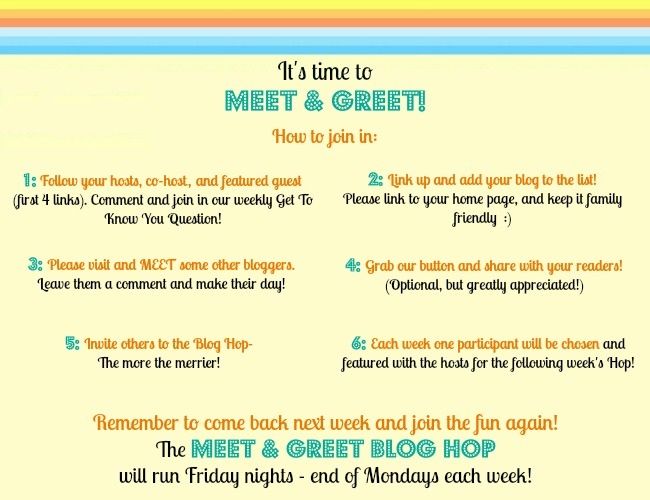 This week's Get-to-Know-YOU Question:
What was your most embarrassing hairstyle?
Whenever I get bored I usually will go to a salon and tell the stylist they can do what they think would look good on me. It's nice to see a different look, usually one I wouldn't have thought of. This one guy went completely opposite and ended up coloring my hair super dark and cut it to my chin. I know it's a risk, but hair can be recolored and grows back. I just ended up looking goth for a few days till I colored it again!
MY answer:
Oh no...My worst hairstyle was when I was a kid and thought I could cut my own hair. I cut bangs, and they were completely uneven. Worst part...Picture Day at school was the next day. And my parents didn't want to fix my hair cut (they said something about me learning a lesson?). So, NO, we did NOT buy those photos!
My most embarrassing hairstyle was from the 80's big hair days. Permed poodle hair with high poufy bangs. The goal was, how high could you get your bangs? Of course it wasn't embarrassing at the time, because everyone was doing that. What were we thinking?
My most embarrassing hairstyle is when I cut it all off. I am not kidding. I was having a bad hair day and was sick of dealing with it so I took a pair of scissors and hacked it off. When I went to the salon for them to fix it the only thing they could do is shave it! So one can only imagine what curly hair looks like growing back in...I looked like a CHIA PET. It took 3 years for it to grow out! I won't be doing that again ;-)
What was your most embarrassing hairstyle?
If you would like to sign up for email reminders for the Meet & Greet Blog Hop, please sign up below. (Your email address and info will not be used for any other purpose.)