Time to Meet & Greet for this weekend!
Welcome to Meet & Greet Blog Hop.
Join in, meet some fellow bloggers, greet them with comments, and grow your blog with new friends!
*Please note: It might take me awhile to get to all follow-back, but I will get to them, I promise. Thank you for your understanding. =0)
Interested in being a Co-Host?
Send an email to 2justByou(at)gmail(dot)com with "Co-Host" in the subject line for consideration and include your blog link.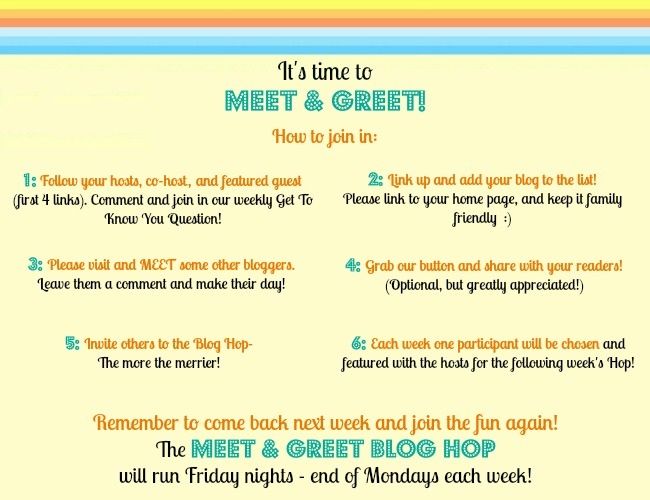 Meet everyone!
This week's Get-to-Know-YOU Question:
Who was your first celebrity crush?
*HOSTS*
Laurie, from Created by Laurie:
Mine is a little embarrassing...I'm a big animal lover, and was in middle school when "Ace Ventura" came out. I loved his character. I thought Jim Carey was "dreamy" for a couple of years - ha!
MY answer:
My first celebrity crush? I don't think I've ever really had a celebrity crush at all. There are plenty of celebrities that make for great eye candy, though. Hellllooooo, Channing Tatum!
OMG, my very first celebrity crush was Justin Timberlake. My crush on him was huuuuuuge! I remember saving my lunch money in junior high just to get magazines with posters of him. My walls were covered in posters of Justin. I still own pictures of the day I went down to see NSYNC when they were at the MTV studios. I stood outside just to see them! Sounds a bit silly now, but so true! I still think he's handsome :)
Now it's YOUR turn!
Who was your first celebrity crush?
Spread the word,
Grab our Button!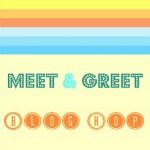 Link up and have FUN!!!
If you would like to sign up for email reminders for the Meet & Greet Blog Hop, please sign up below. (Your email address and info will not be used for any other purpose.)