Welcome to the Meet & Greet Blog Hop!
Join in, meet some fellow bloggers, greet them with comments, and grow your blog with new friends!
Interested in being a Co-Host?
Send an email to 2justByou(at)gmail(dot)com with "Co-Host" in the subject line for consideration and include your blog link!
Spread the Word,
Grab Our Button!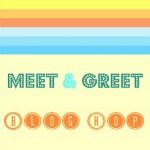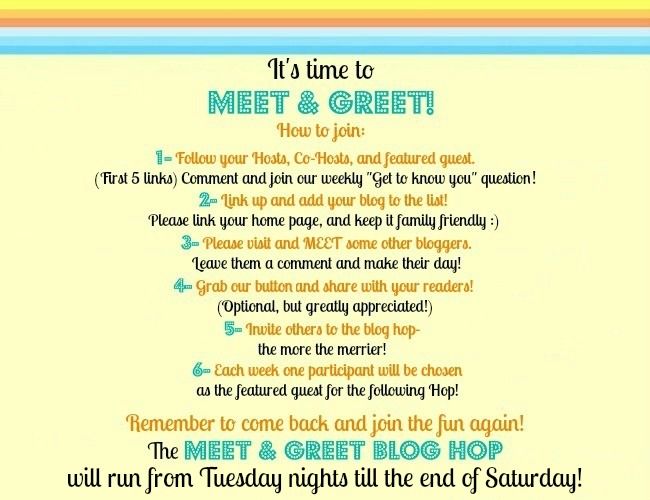 Meet Everyone!
This week's Get to know YOU question:
What is your ideal vacation?
*Hosts*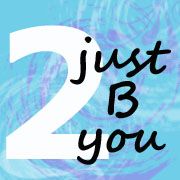 Kim - from 2 just B you: Now that Baby Girl is a toddler and loving all things Princess, I think it would be fun to take a trip to Disneyland and the LA area. There's also Lego Land down there (for the boys), and the beach for all of us! Win, win, and win all around. I think I'll start planning ahead for this time next year. =0)
Laurie - from Created By Laurie: I think right now it would be going over to the Big Island to see an active volcano, though with a toddler and a newborn I don't see it happening this summer! =)
*Co Hosts*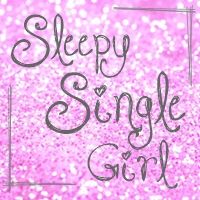 Justine – From Sleepy Single Girl: My ideal vacation would be anywhere with a beach! Preferably with a tropical adult beverage in hand as well :)
Melanie – from Mommy Mentionables: My Ideal vacation, now that I have kiddos, would probably going to a place like Disney World to spend some time with the family and get away from all the craziness of day to day life. I love to see my baby girl smile and have fun, so I can't wait until she's old enough to enjoy those types of things. Now it's YOUR turn! What is your ideal vacation?
*Our Featured Guest this Week*
Courtney– from One Fine Wire "This blog has really become quite a hobby for me, covering everything from decorating my new home, every day adventures with my family, the music that I love, and the crazy, wonderful journey of motherhood!"
Now it's YOUR turn.
What's your ideal vacation?
Link up and have fun!
Don't forget to follow all your hosts, co-hosts & the featured guest. :)
If you would like to sign up for email reminders for the Meet & Greet Blog Hop, please sign up below. (Your email address and info will not be used for any other purpose.)
Tweet #shopjustByou