As the school year ends for my boys, I thought I'd share an education quote for today's Words for my Wednesday. It's important to keep education in mind during the summer vacation so that they're ready for the next school year. Summer reading challenges are a great way to keep the brains active, you and old. =0)
What's on your summer reading list?
Don't forget to join us at Meet & Greet! Click the button below to link up your blog.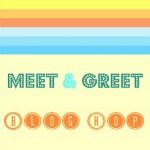 Tweet #shopjustByou