Meet, Greet & be Merry!
Join in, meet some fellow bloggers, greet them with comments, and grow your blog with new friends!
Interested in being a Co-Host?
Send an email to 2justByou(at)gmail(dot)com with "Co-Host" in the subject line for consideration and include your blog link!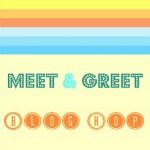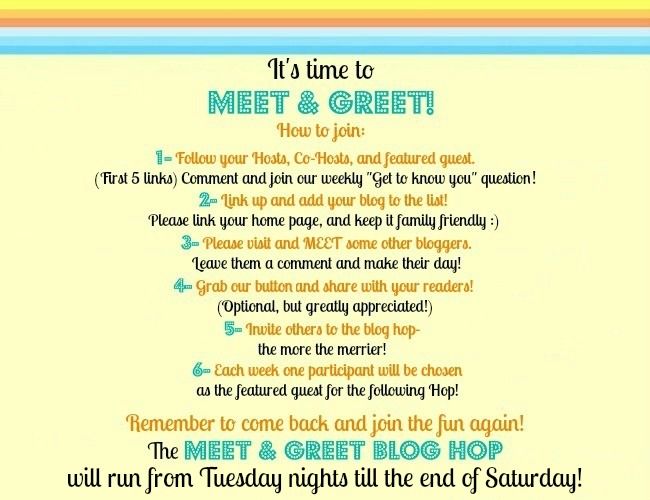 Meet Everyone!
Get-to-Know-You Question:
What is your favorite Independence Day Tradition?
*Hosts*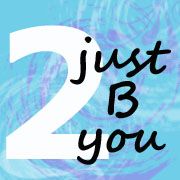 Kim - from 2 just B you: Sparklers. Most definitely my favorite thing about the 4th of July is the Sparklers!
Laurie - from Created By Laurie: I love having a BBQ with friends and family. My Hubby is the Grill Master! :)
*Co-Hosts*
Melanie – from Mommy Mentionables: My hubby's birthday :) My husband's birthday is on July 5th, but ever since we've been together we've celebrated it on the 4th with a family get together and some fireworks, if weather permitted. This year though, since baby #2 is expected in just a few short weeks, we're going to celebrate it at home, quietly with some good food. I suspect though, after the birth of our 2nd daughter that our family will be making our own, new family traditions going forward :)
Areeba – From Aree With Umbrella: I like all the sparkles, flags & free food from locals. Listening to National anthem with great great interest & the best thing that I feel it with my soul. Flag dressings, badges and hats. Plus the small games that union councils arrange every year! Now it's YOUR turn! What is your favorite Independence Day Tradition?
*Our Featured Guest this Week*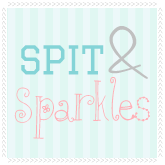 Steffany– from Spit and Sparkles "Life in the fast lane has begun! I'm Steffany, and I'm married to a silly guy named Derrick. We just celebrated our fourth wedding anniversary, and after trying to have a baby for two years finally had success! We got a twofer! My posts are normally filled with pictures, and I try my best to make you laugh! I also plan on posting tips for raising twins, recipes and craft projects."
Now Link Up and Have Fun!
* Please be sure to follow the Hosts, Co-Hosts, and the Featured Guest! The Co-Hosts and Featured Guest will change each hop! *
If you would like to sign up for email reminders for the Meet & Greet Blog Hop, please sign up below. (Your email address and info will not be used for any other purpose.)

Tweet #shopjustByou