The Meet & Greet Blog Hop is having a Giveaway!
Want to know how to win?
Two lucky participants will be randomly selected, and win a month of advertising on the host's blogs. (2justByou and Created By Laurie) All you have to do to enter is participate! Be sure to follow the first 5 links (Hosts, Co-Host's, Featured Guest) and leave a comment on each this week and the next.
The lucky winners will be announced on July 30th. Good luck!
Interested in being a Co-Host?
Send an email to 2justByou(at)gmail(dot)com with "Co-Host" in the subject line for consideration and include your blog link!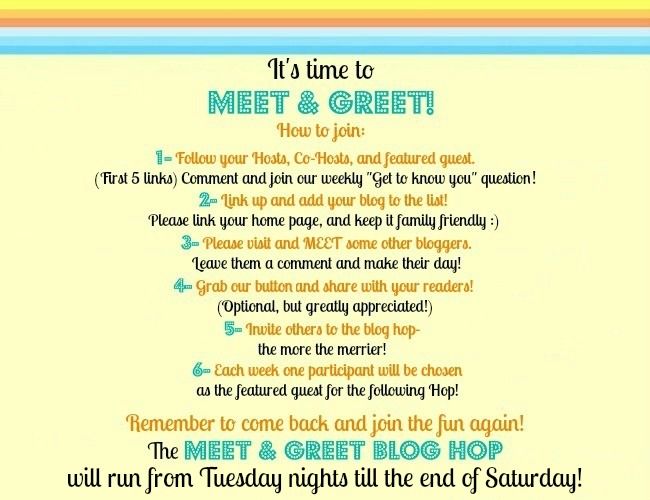 Meet Everyone!
This week's Get-to-know-YOU Question:
What was your favorite subject in elementary school?
*Hosts*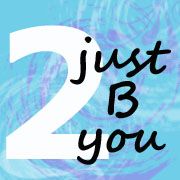 Kim - from 2 just B you: I loved music class. We got to learn how to read music, play different instruments (xylophones and recorder were my faves), and it was always a fun class to look forward to. Sadly, nowadays most schools don't offer this. =(
Laurie - from Created By Laurie: I loved Math and English – sounds nerdy I know. :) I loved Math because I love figuring out puzzles, and I loved English because I love to write stories and poetry.
*Co Hosts*
Yuen– from The Craziest Paradigm: I don't really have a favorite subject since I either hate a subject or like bits of others... but I'll say Geography and PE (Physical Education)
Lisa – From One Red Shoe: I loved music class as a young child. In the beginning, it was just the teacher showing us how to use rhythm instruments- 25 children beating on cymbals or rubbing sticks together. Eventually, it led to learning to play the recorder and sing in tune. It laid the foundation for my love of music throughout my high school career. I played the clarinet, sang in the choir, and sang at graduation as well as before many sporting events. I had the same music teacher for eight years, and she is long since retired, but I will always think of her with the most sincere love for both her and the lessons she tried to impart to her students. Now it's YOUR turn! What was your favorite subject in elementary school?
*Our Featured Guest this Week*
Dani– from This Workman Life "Welcome to our little corner of the interwebs! This is a family and lifestyle blog about my little family and all of our adventures. I'm Dani, an Aries, a blogger, a craft addict, DIYer and momma. I'm married to Bubba, a certified LEO, RSL fan and video game enthusiast. We live in beautiful Salt Lake City, Utah" *Check out her 'Food' and 'DIY' tabs! Lots of recipes and crafts!
Spread the Word, Grab Our Button!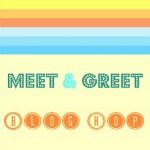 Now Link Up and Have Fun!
* Please be sure to follow the Hosts, Co-Hosts, and the Featured Guest! The Co-Hosts and Featured Guest will change each hop! * NEW! – 2 linkys! Add your Blog to the first, and your Bloglovin profile link (if you have one) to the second!
Blog Link
Add your Bloglovin profile link here!
If you would like to sign up for email reminders for the Meet & Greet Blog Hop, please sign up below. (Your email address and info will not be used for any other purpose.)
Tweet #shopjustByou