The Meet & Greet Blog Hop is having a Giveaway! Want to know how to win? Two lucky participants will be randomly selected, and win a month of advertising on the host's blogs. (2justByou and Created By Laurie) All you have to do to enter is participate! Be sure to follow the first 5 links (Hosts, Co-Host's, Featured Guest) and leave a comment on each! The lucky winners will be announced on July 30th. Good luck!
Interested in being a Co-Host?
Send an email to 2justByou(at)gmail(dot)com with "Co-Host" in the subject line for consideration and include your blog link!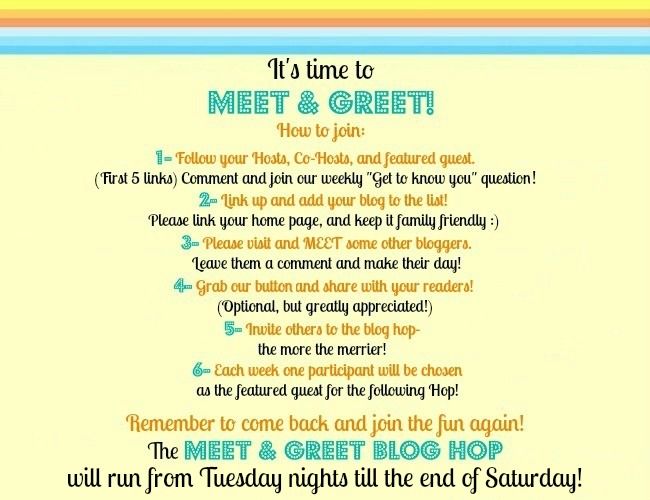 Meet Everyone!
This week's "Get to know you question":
What's your favorite board game to play?
*Hosts*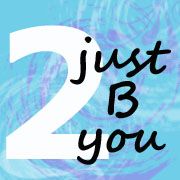 Kim - from 2 just B you: I always liked Parcheesi, which is like the game Sorry!, mostly because I always won when we played! I liked Chinese Checkers too.
Laurie - from Created By Laurie: I enjoy card games the most, nothing to really set up! Spite and Malice is a fun one. I also like other games such as Scattergories, Taboo, and Catch a Phrase- which none are classified as board games either :)
*Co Hosts*
Lisa – From One Red Shoe: We go beyond what may be considered the "traditional" board game in my household. My family loves fantasy and sci-fi, so we generally gravitate towards things such as Settlers of Catan, Dominion, etc. My favorite game, though, is a game called Talisman. It's a fantasy-based game with beautiful artwork and a dynamic gameplay that is never quite the same twice. It will take a couple hours of playtime, but totally fun and worth it for anyone who loves the genre.
Kelly– from Art by Kelly Michelle: I love playing Monopoly because I usually win at this game. I also like Scrabble because I like seeing the words we come up with.
*Our Featured Guest this Week*
Spread the Word,
Grab our Button!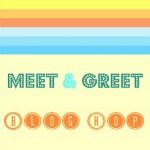 It's YOUR turn to answer the QOTW.
What's your favorite board game to play?
Now Link Up and Have Fun!
* Please be sure to follow the Hosts, Co-Hosts, and the Featured Guest!
The Co-Hosts and Featured Guest will change each hop! *
If you would like to sign up for email reminders for the Meet & Greet Blog Hop, please sign up below. (Your email address and info will not be used for any other purpose.)
Tweet to @shopjustByou