It's time to Meet & Greet! This is your backstage pass to blogland, so come on back and join the fun.
ANNOUNCING THE MEET & GREET GIVEAWAY WINNERS...
Angie from God's Growing Garden
&
Noor from Noor's Place
Winners please email us your buttons within 48 hours (or leave it as a comment), so that we can get you on our sidebars. =0)
You'll be sponsored for the entire month of August!
Interested in being a Co-Host?
Send an email to 2justByou(at)gmail(dot)com with "Co-Host" in the subject line for consideration and include your blog link!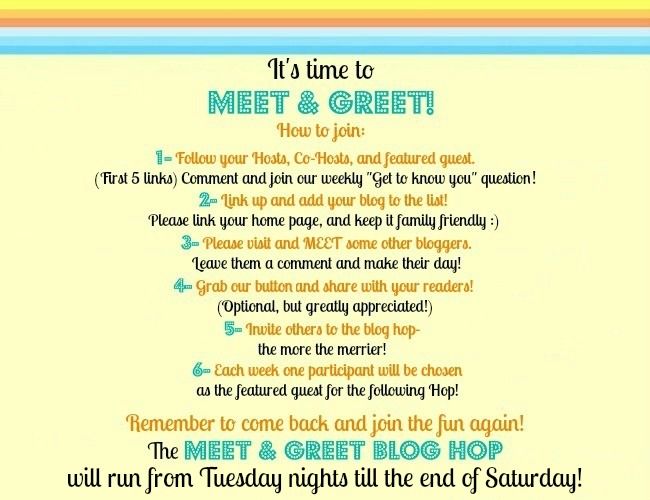 Meet Everyone!
Our Get-to-Know-You Question:
Should we retire the QOTW as a part of this hop? Or do you think we should keep it? What are your thoughts?
*Hosts*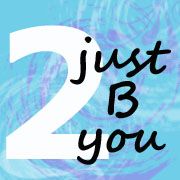 Kim - from 2 just B you: I like the QOTW, but if people don't want to participate and answer, then I'm afraid we'll have to retire it, even though I like it. So I'm anxious to hear everyone's answer for this QOTW!
Laurie - from Created By Laurie: I like it, I think it is fun to read the answers in the comments when people participate. Though it isn't much fun when no one answers  I would like to keep it, but we would need more participation.
*Co Host*
Kelly– from Art by Kelly Michelle: I definitely think you should keep the QOTW. I really like answering the questions. I think it makes the blog hop fun and interesting.
*Our Featured Guest this Week*
Jessica– from MamaJama Quilts "I enjoy making quilted projects and gifts that bring comfort into the lives of the people I love." Come check out her blog for sewing ideas and DIY tutorials!
Spread the Word,
Grab Our Button!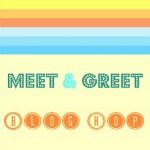 Your turn to answer the QOTW.
Should we retire the QOTW from the blog hop?
Link Up and Have Fun!
* Please be sure to follow the Hosts, Co-Hosts, and the Featured Guest! The Co-Hosts and Featured Guest will change each hop!
* If you would like to sign up for email reminders for the Meet & Greet Blog Hop, please sign up below. (Your email address and info will not be used for any other purpose.)
Tweet to @shopjustByou