I've had a busy past few weeks. I'm ready for a break. Too bad I don't see one coming any time soon. Here are some ways to remind myself not to over-stress. Enjoy today's Words for my Wednesday!

(And remember all images are clickable.)
I love the idea that being stressed could mean something sweet...
Tell yourself something over and over again, and it just might work!
Wouldn't it be great if that button really worked?
What helps you de-stress?
Do you have a favorite quote, saying or words to share? Please do with a comment. =0)
Have a great Wednesday, and thanks for visiting.
You're more than welcome to join us at Meet & Greet this week. We'd love to have you join us! Simply click the button below and link up your family friendly blog.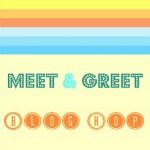 Tweet #shopjustByou