During times of hardship, we have to remember that we can be strong. We are strong. We will be stronger. These are the Words for my Wednesday.
All images are clickable!
And here are some words from a custom order that we just finished and shipped out. I love it.
"LIFE DOESN'T GET EASIER,
YOU JUST GET STRONGER."
Do you have a quote, saying or words to share? Please do with a comment!
Happy Wednesday, and thanks for visiting. If you like today's Words for my Wednesday post, share it! =0)
Join us at Meet & Greet and answer our Question of the Week! Click the button below and link up your family friendly blog. There's even a GIVEAWAY for participants, so be sure to check it out.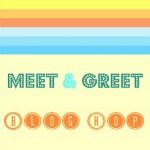 Tweet #shopjustByou