As today is the last day for my kids' summer vacation, we're gearing up for going back to school tomorrow. With that being said...Today's words are all in the name of Back-to-School! =0)
* All images are clickable.
And if you happen to be in the mood for some Back-to-School shopping, don't forget the recycled/upcycled bookmarks HANDMADE by my KIDS! These bookmarks are a great way to help make reading fun. =0)
Join us at Meet & Greet this week, as our hop is now new & improved. Just click the image below to link up your family-friendly blog.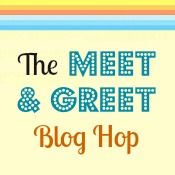 How do you like our brand new button?
Happy Wednesday, and thanks for visiting!
Tweet to @shopjustByou