Tweet
If you're not following me on Bloglovin' yet, now's your chance! You have found one of the most fun and popular Bloglovin' hops around. I'm co-hosting with Happy Kids, Inc. and friends for all of September, where we grow our Bloglovin' following, meet some amazing blogging friends, and chat with each other. I look forward to it each week and I hope you do, too.
1. Follow your lovely host, co-hosts, and sponsors.
2. Add your link to the list below (be sure to link to your Bloglovin' profile and manually upload your photo).
3. Visit a few other bloggers, introduce yourself, and follow them on Bloglovin'.
4. Help me grow the hop even more by promoting, tweeting, sharing!
Grab A Button!
And don't forget, you can also join me at Meet & Greet too!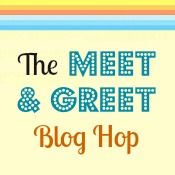 Tweet to @shopjustByou