Remember a short while ago, I posted a beautiful handmade ring that I won from Third Ear Dear? Well, it seems that October is a lucky month for me. I won three other great giveaways during the month!
I won an iPad squish case by Hard Candy (for the iPad that I don't have yet, but hope to get real soon) from Tough Cookie Mommy. I'm a plain jane kinda girl, and I chose black as the color.
I also won this beautiful art print from Lana's Art. I love Lana's work! It was really difficult for me to choose which print I wanted, because there are so many that I adore. I finally ended up choosing this one, because, as they say, "Paris is always a good idea."
Plus, before the weekend I found out that I won a giveaway at Cheers to Novelty, sponsored by I Heart Nail Art. I'm soooo super excited about this too, because I had just entered the giveaway the day that it ended. Seriously, I was THE last entrant. Lucky me! I won a prize pack of their most popular designs. I can't wait to see it. I hope it includes the pacman set - I love that one.
Now for some great news for you as 2justByou Blog readers...I somehow managed to get waaaay behind on the scheduled giveaways here on my own blog. Because of this, November and December will be FULL of awesome giveaways to celebrate the holiday season. You'll want to visit often and see what great prizes are up for grabs. =0)
The two following giveaways (one sponsored by my family's shop) end tonight! If you haven't entered already, now's your chance.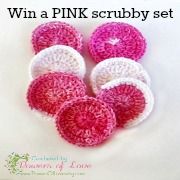 Tweet to @shopjustByou