A friend of mine is an independent representative of Silpada. With Valentine's Day coming up soon, I wanted to share what the company offers as far as lovely gifts to give for the big day. Silpada offers handcrafted, quality .925 Sterling Silver jewelry. Many of the designs are exclusive to the company, and there are pieces that are absolutely breath-taking.
Here's what Sandra says:
You're invited to shop for gorgeous Silpada Jewelry on my Silpada Designs Representative website. Our handcrafted .925 Sterling Silver Jewelry is just what every stylish woman needs in her collection! What are you waiting for? Select all your must-have pieces now!
Our
Perfect Match Valentine's Lookbook
is filled with crush-worthy pieces for the heartfelt holiday. This romantic resource is available now to give you plenty of time to make
Silpada
the one-stop shop for you and any other lovelies in your life!
Visit the website, click the link below:
https://mysilpada.com/sites/Sandra.naranjo/
I encourage you to take a peek at the Perfect Match Valentine's Lookbook. There are some really pretty pieces in it, and you just might find the perfect one to match your style.
Do you like giving/gifting jewelry for Valentine's Day?
Remember, if you have a gift idea, Valentine's Day sale or coupon, you can link it up here (click button below):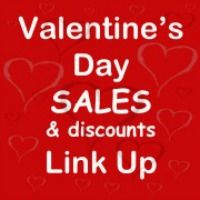 ** Images in this post are not from the lookbook. Rather, they are images from past Silpada catalogs and pieces that I personally admire. =0)
*** Disclosure:
This is a NON-sponsored blog post.
I have not been compensated in any way for this published post.
All opinions are 100% my own.
This disclosure is in accordance with the Federal Trade Commission (FTC) 10 CFR, Part 255, Guides Concerning the Use of Endorsements and Testimonials in Advertising.
Tweet to @shopjustByou